There is just something about
New Orleans,
"The City that Care Forgot", that touches my core and strikes every creative and artistic note in my being. Is it the 186 year old trolley or the Mighty Mississippi?
The music wafting through the streets?
Perhaps the potpourri of fabulous architecture or the recorded history of this vital port city dating back to the 1600's?
Or maybe…just maybe it is the beignets at Café du Monde or a 'muffaletta' at the Central Grocery?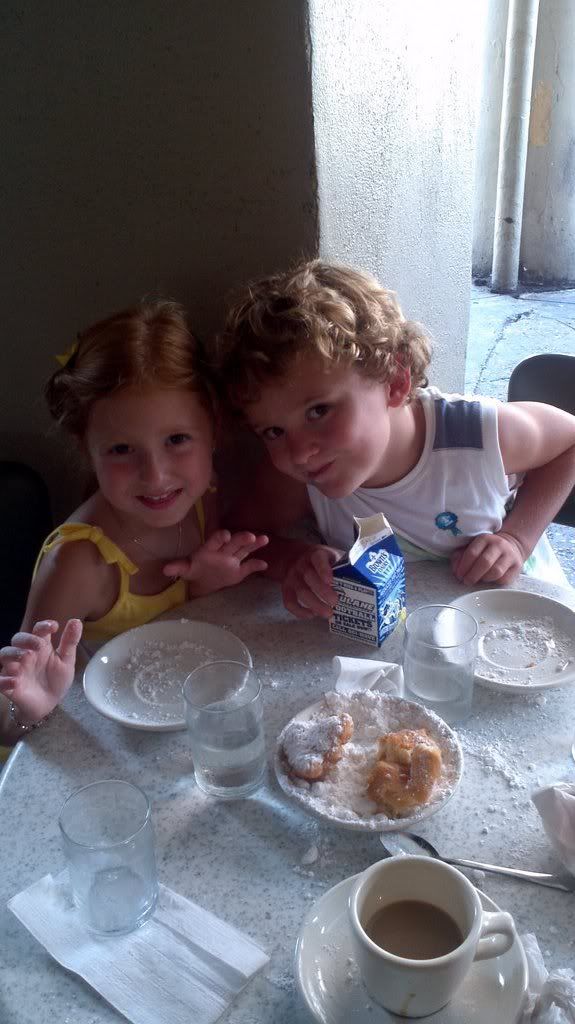 How about
Jackson Square
or
Royal Street
?
I don't know the answer and I can't explain it. However what I do know is that we are created to find that 'place'. That place that draws, tugs, and pulls from our inner most being. That tug to create, design, imagine, build, paint, write…


Lindsey, Sammy, Sadie, and I had the distinct and satisfying pleasure of spending 6 hours, yes JUST 6 hours in
New Orleans
last month. We strolled the quarter and ate beignets. We marveled at the iron lace and ducked into the chandelier shops on Royal. Time stood still for us that day as we soaked up the things we love and that inspire us.
Please take time to discover your "place". After all… "We are created in the likeness of the Master of Creativeness". Genesis
1:26
~
Jeannie