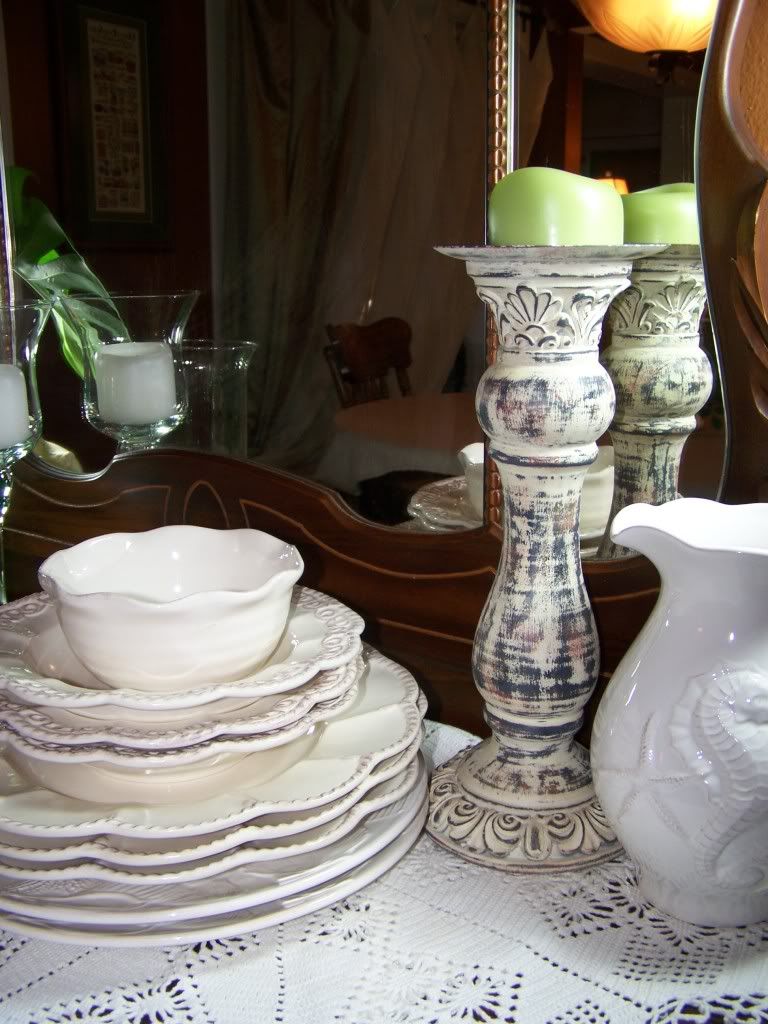 The Buffet
I've always felt so blessed to be born a woman. However as the holiday season approaches I am tempted to think how easy the guys have it. No shopping, no cooking, no wrapping, etc,.. that is until I start setting out "those" dishes, then I am reminded once more why I love being a woman. You must understand, I love to set the table for our family dinners. ( I get that from my Gma Waitman who always had her best out and Gma always had the neatest design pressed into her table cloth!) I love to decorate the buffet. I love to set the lighting and arrange the candles for perfect ambiance. I love to make room for "those" Christmas dishes. I love to frost and decorate sugar cookies.
This year has been particularly fun as Lindsey and I have combined our 'pretties'. Remember the Waltons lifestyle? Since our passion is to ~leave a legacy of beauty, inside and out~ it is so very rewarding when the 'little lady' spies the new arrangement, her eyes glowing with enchantment and wonder, and "Ohhhhh, Mema…..that is soooooo beautiful" escapes from her 4 year old lips. Deep in my heart is the desire to pass on to my grandchildren what Gma Waitman gave to me.
We will be adding pics this season of some the things we love.
~Jeannie